Public School districts are required to have a minimum six (6) year facilities master plan. The coordinator of this program provides school districts in the Arkansas River Education Service Cooperative area with training, services, and site visits to support proper planning. This program coordinator typically drafts and compiles all of the data necessary for submission with the facilities master plans, as well as other facilities-related submissions. All submissions are sent to and all efforts are coordinated with the Arkansas Division of Public School Academic Facilities & Transportation, a separate state agency. This Division is governed by the Arkansas Commission for Public School Academic Facilities & Transportation, headed by the Director of the Arkansas Department of Education.
Every district's entire Master Plan completed and submitted.

Provides training on master planning

All Partnership Applications & Agreements handled, as well as other funding programs.

Maintenance/Preventative Maintenance assistance with the CMMS, aka School Dude.

Any other Division submittals.

Correspondence with Division

In addition, representation for/with districts at ADE/Facilities Division meetings, such as Preliminary Master Plan consult meetings.

Construction consultation.

Various other facilities-related issues.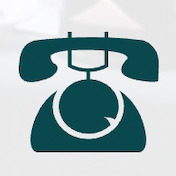 Chad Davidson
Facilities Coordinator
President, Arkansas Association of State Facilities Planners
501-261-7362 office
501-786-7002 mobile
888-786-7087 fax